Organic Millet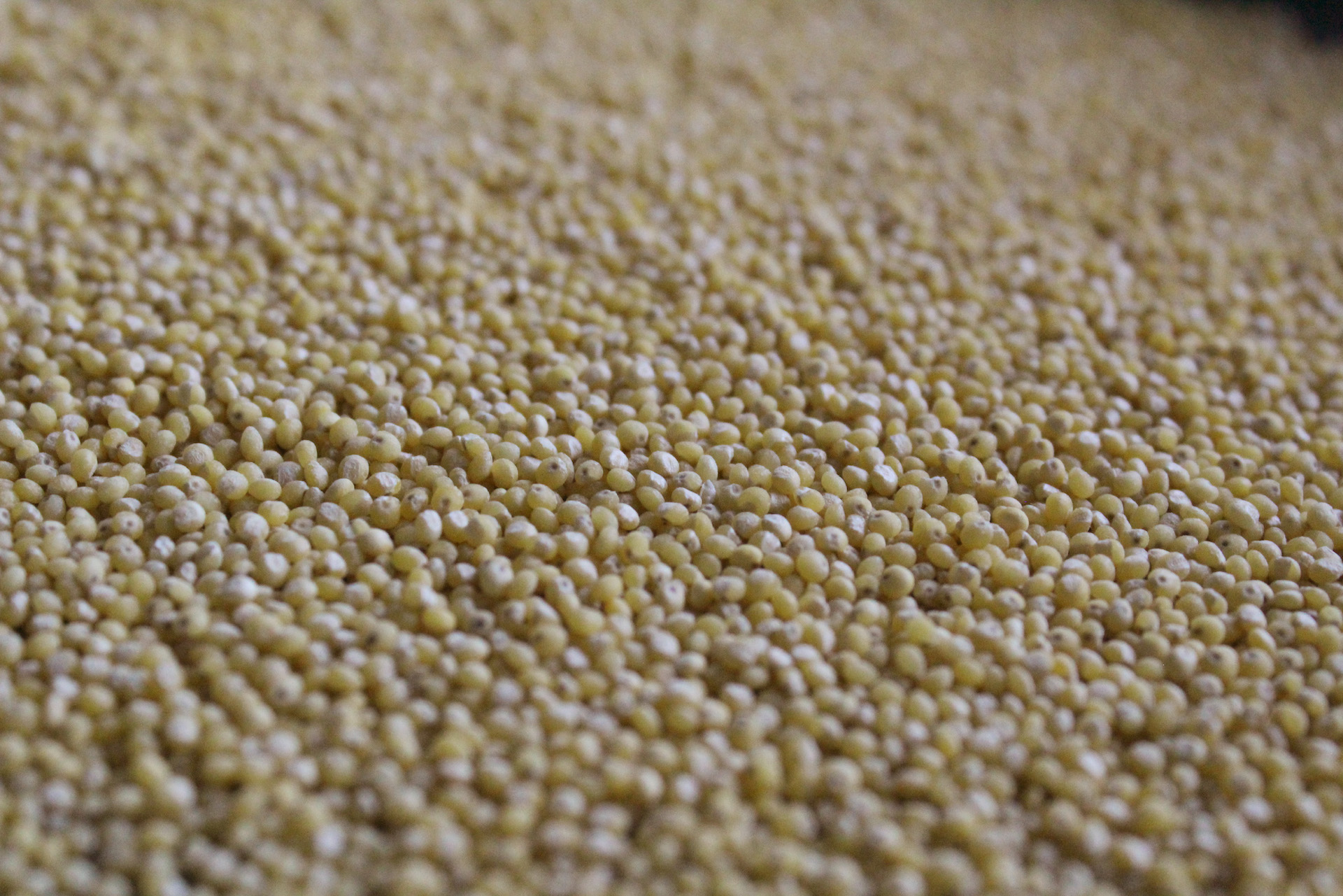 Millet is a traditional product with a source of many vitamins and micro-elements. Millet is a major supplier of vegetable proteins and carbohydrates. It is rich in fiber, which ensures the work of the gastrointestinal tract, cleanses the body from toxins, lowers cholesterol in the blood. This crop is also one of those products that in the process of digestion increases the body's alkaline reaction, which helps to strengthen immunity system and promotes health and longevity.
The cleaning production line not only removes various waste, but also divides grains into 4 fractions by size and cleans them further by specific gravity. This guarantees the removal of broken and spoiled grains, as well as integrity and purity of grains up to 99.5%.
At present a new project of a cleaning line with a Buhler sorting machine which will allow to achieve a grain purity of 99,9% is being implemented. It is planned to start operating in mid-March 2021.
If required by our customers we can also process millet further on facilities of our sub-contractors to produce millet groats.
The product is in conformity with the following legislation: Council Regulation (EC) No. 834/2007, 889/2008 Quality parameters are below.