What we offer
We source suppliers of organic raw materials in Ukraine, purchase, dehull, sort, pack and supply organic products to the UK and other countries of Europe and the world.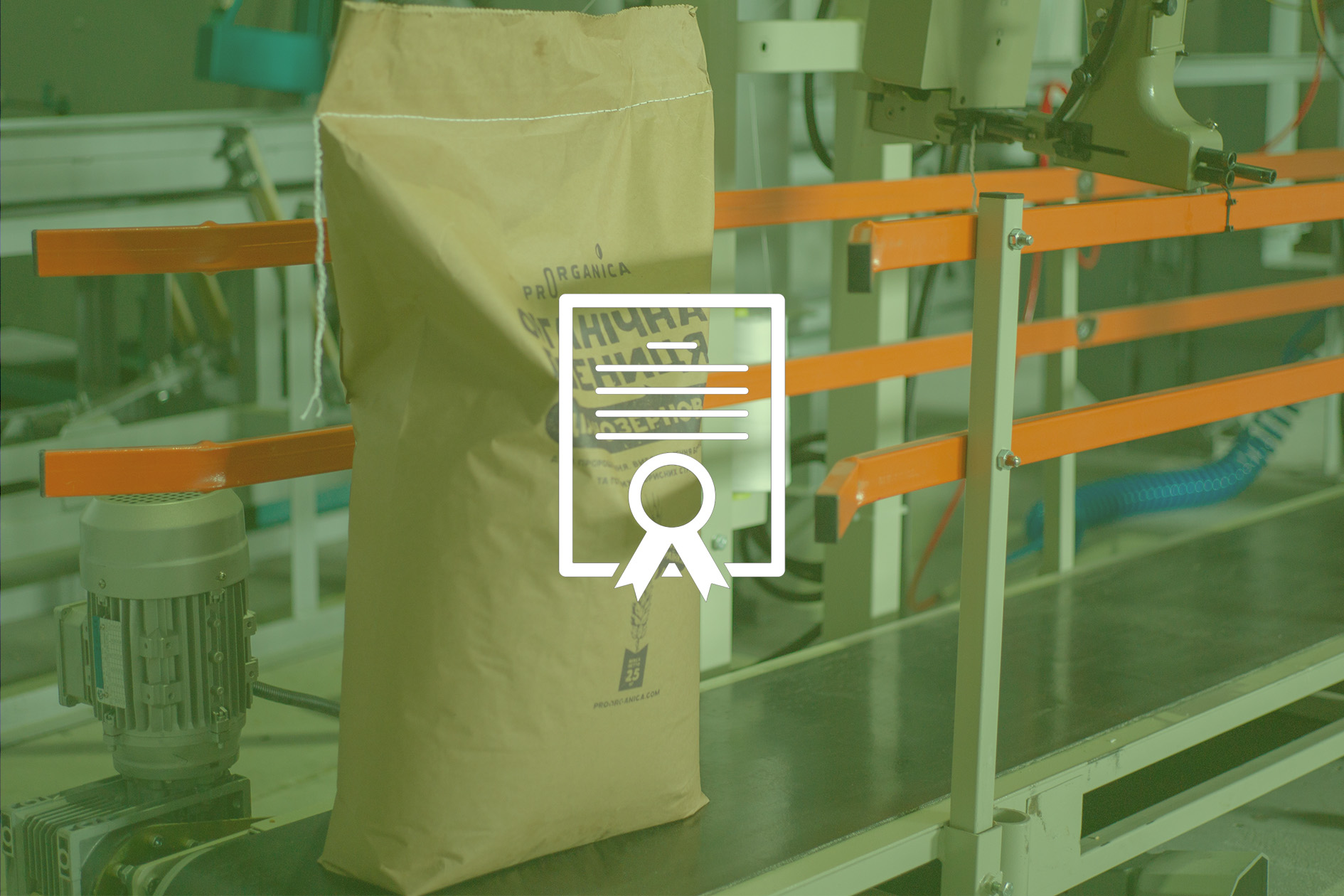 We supply organic products and services to various businesses large and small.
Sourcing
All the farms we work with are certified organic and all the raw materials that we process go through strict hygiene/sanitary checks performed by independent accredited laboratories in Europe (Eurofins in the UK and Germany, Fera Science, UK, etc.) and in Ukraine (Ukrainian Laboratory of Quality and Safety of Agricultural Products, State Center for Certification and Expertise of Agricultural Products, SE Ukrmetrteststandart , etc.)
---
Purchasing
We always purchase produce directly from Ukrainian organic farmers at a fair price, supporting small and family companies across the region. We support Ukrainian farmers by placing orders under forward contracts for organic farming, establishing long-term partnerships. We are well acquainted with the EU organic market and requirements of our customers for the successful supply of organic products.
---
Production
We have certified organic facilities in Ukraine for dehulling, cleaning, sorting, packing and storing organic grains and pulses in line with the EU organic and food safety requirements together with specified customer requirements.
---
Storage
The raw materials and cleaned grains are stored separately in dry and well-ventilated warehouses with total area 2235 square meters.
---
Import and Logistics
We are shipping a selection of grain directly to UK ports without entering the EU by-passing all issues associated with Brexit. Please get in touch for more details.
We offer customs cleared products in 25kg paper bags on pallets from a warehouse in the UK. We can also offer our products in 1MT big bags by container and truck loads, in bulk by containers with linear bags or in other (including small) packages as per customers' specifications for different destinations.
We ensure that all shipping and logistics are handled by certified organic freight forwarders to maintain the organic integrity of our supply chain. We have an extensive network of consumers where we supply our products, including wholesalers, retailers and end users, processors/producers of organic products.
---
Distribution in UK and EU
We have a certified storage facility for organic produce located in the UK to facilitate distribution to our customers.
Storage facility for distribution in EU coming soon.

---
Quality Control/Certification
Our teams, both in the UK and Ukraine, work closely with a selected group of farmers to ensure traceability and quality control throughout the entire production and delivery process.

In addition to obligatory laboratory tests, confirming the quality parameters and organic status of raw materials and finished products, we provide additional analysis, such as: mycotoxicological, microbiological, as well as on the presence of some toxic elements.
The Food Safety Management System has been successfully implemented and certified according to IS0 22000:2018 in the company.